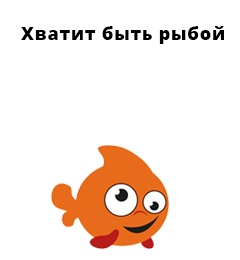 Online casino affiliate gambling cheats its partners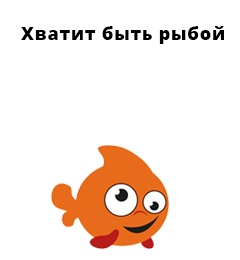 Want to understand how a gambling affiliate cheats you in offers? Let's calculate in numbers how much does an affiliate really earn in online casinos. In general, let's start to describe the costs and expenses of gambling casino affiliate.
The costs and expenses at an online casino are much easier to deal with than buying the luxury stuff. However, these things are often very similar. In both cases, reality diverges from what is written on the label.
Let's take the licensed software providers as an example. They open white labels (white label, white label, velca) to anyone who has money of $50'000 and a desire to buy a casino. And the client brought by the partner, who left in the institution of $ 100.
And so, let's count the costs of gambling affiliate
I would like to count, but without understanding the costs, we will not understand what income the affiliate will really get from that $100.
I will take an approximate breakdown of the costs of online casinos or, as they say, the average degree in the hospital. Let's take a turnkey online casino thanks to some platform from a licensed software provider.
For example, I took popular in the CIS: SoftSwiss, EveryMatrix, BetConstruct, SoftGamings and others. The maintenance costs of online casinos according to the white label system of the casinos that use the platform of these providers. They are about the same in percentage terms.
I didn't write the names of specific companies in the examples, because an offer for a client can vary up or down. I took the average values that we are interested in. I collected this data from about 10 companies. In addition, I took into account what games the players were playing to a greater extent.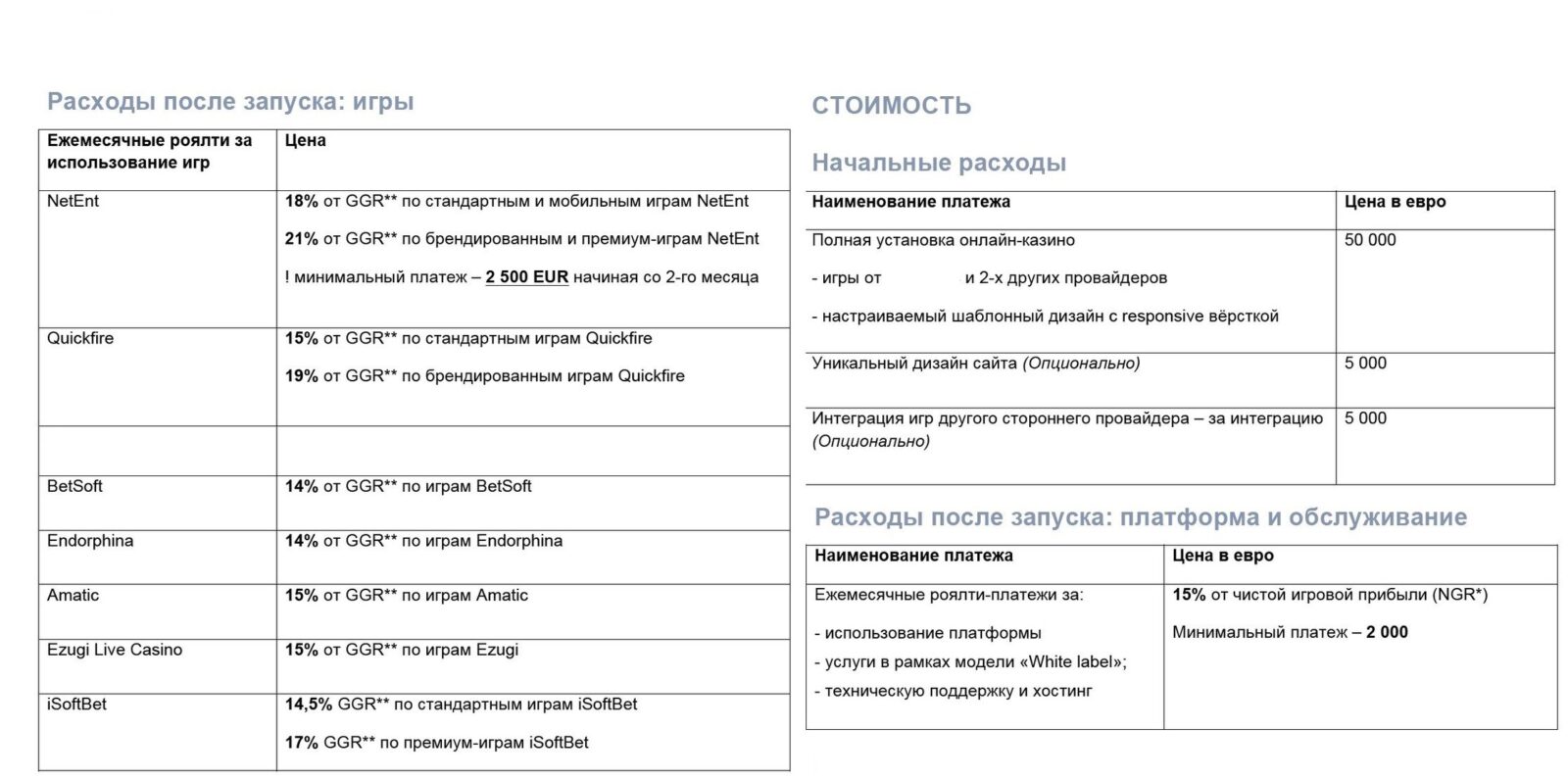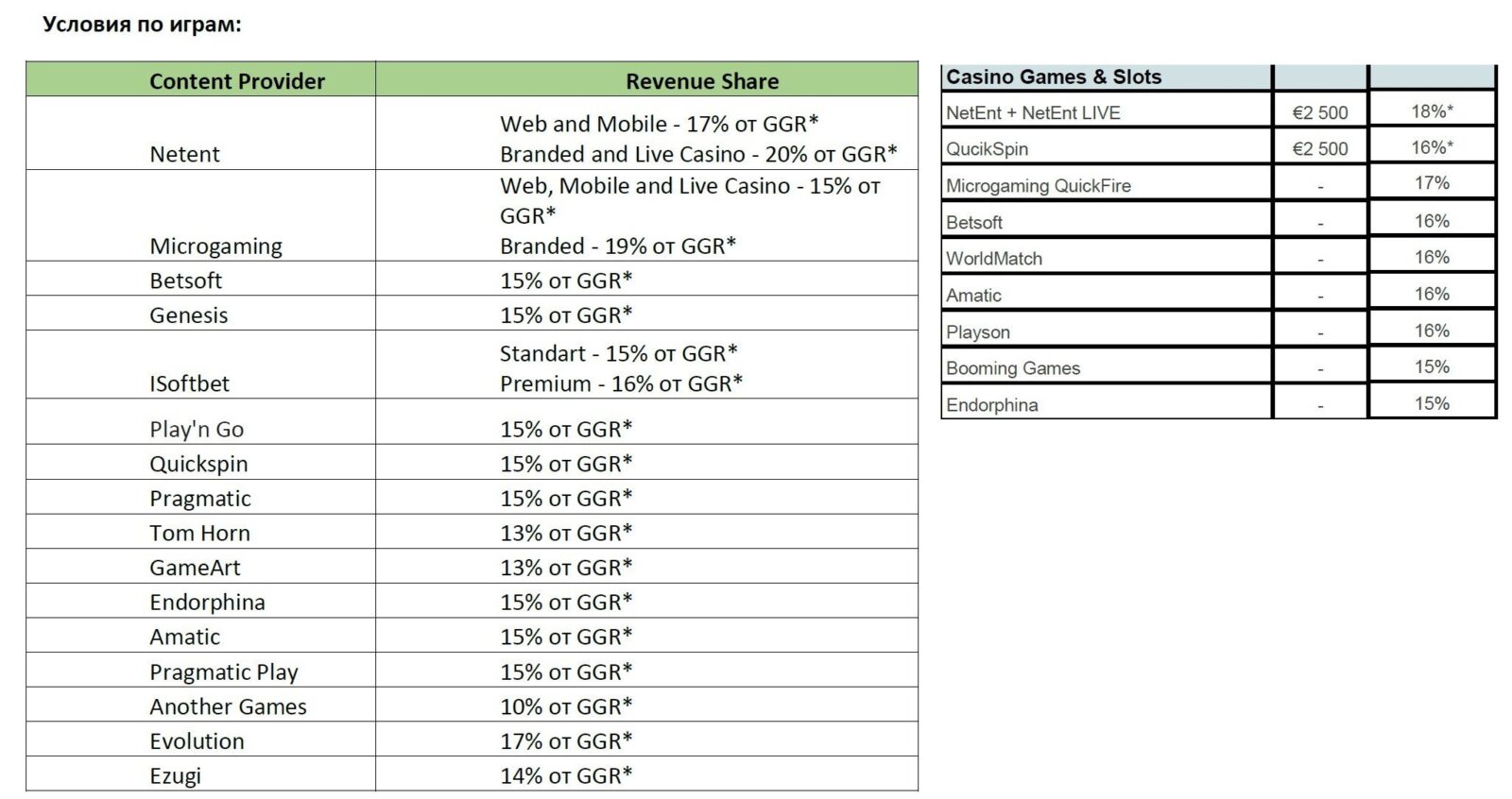 As you can see, the price tag for games is about the same, so let's count.
Main Costs of Casino and their Average Value(S.Z.):
Rental Games from the Manufacturers – 14% to 21% GGR | (S.Z.~17%)
Payments – 2% – 8% of GGR per transaction | (S.Z. input+output ~12%)
Software: Platform, PP, other – 9%-25% GGR or NGR | (C.Z. ~ 12% of GGR)
And we get that if a player made a deposit in a casino and lost, then on average the affiliate will share with the gambling affiliate income of 59%….
You think not bad, I agree, if it were true…
Moving on. The aforementioned white label software providers, collaborate with game providers like NetEnt, Microgaming and others. So, the platforms of our favorite and popular software providers count bonuses, even if not wagered at the same rate as real money. They, bonuses, also go to the casino expenses, and hence to the affiliate expenses, thereby reducing the partner's income.
But, it is worth saying, some game operators offer to consider bonuses. Some consider a fixed % of bonuses from GGR.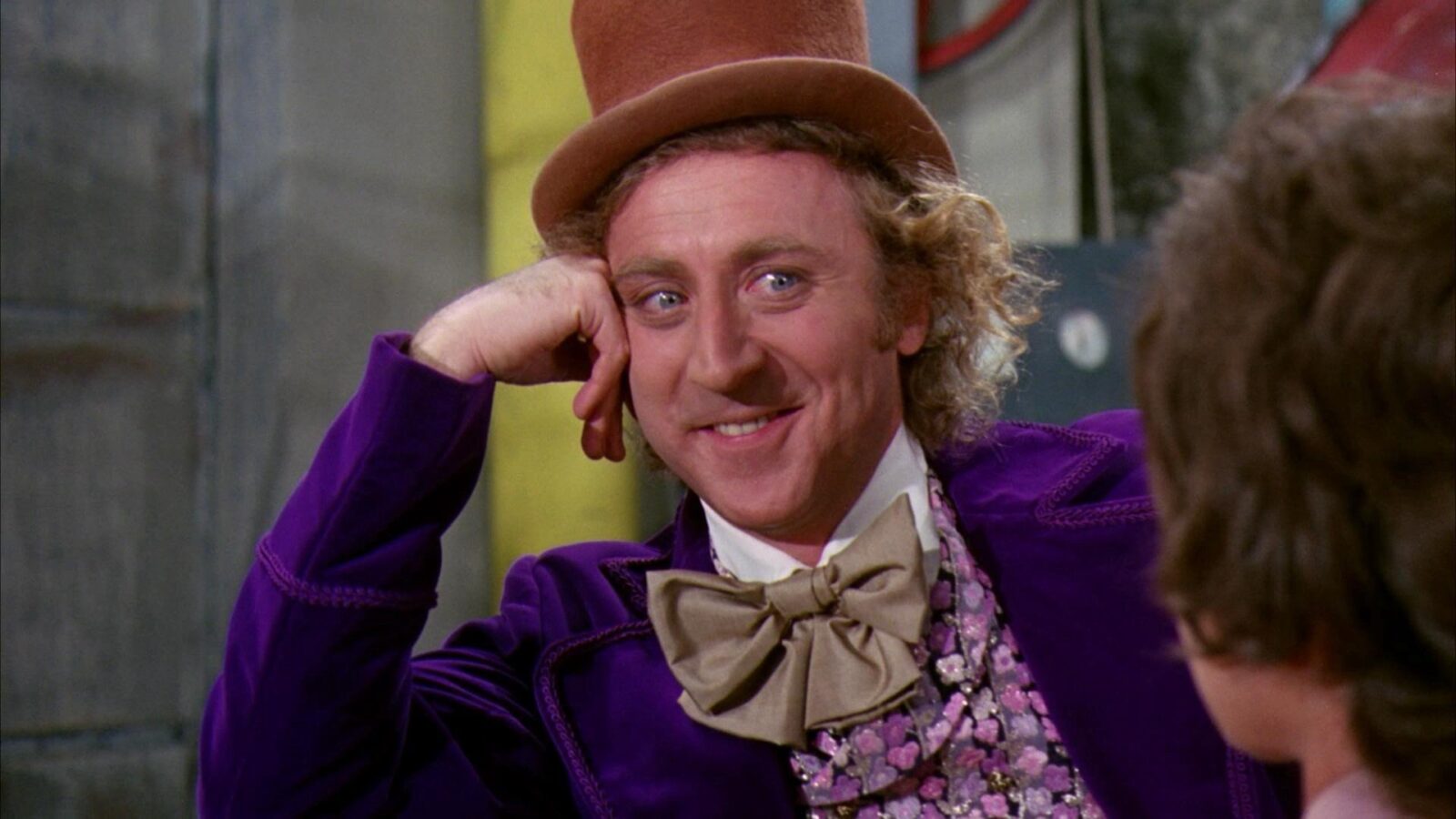 But there are two slippery points here, too – 1) is a software provider and 2) online casino.
Soft Provider has an opportunity to hide real transactions with game providers. In other words, to conceal from his client(online casino) the information that he counts bonuses with game providers, while taking 100% payment for bonuses from online casino. Thus, inflating the costs of both the casino and the affiliates, taking all the profits for themselves.
Gambling affiliate can show and draw its partner any costs associated with bonuses to players. Referring to the fact that it is an expense, and by such methods to zero out, yes, to bring the partner's balance in deficit.
And also, if we look at the average affiliate's statistics, we can see that players love to deposit, withdraw, deposit, withdraw their money. Not thinking about the fact that they feed the payments. And only guided by the superstition that after the deposit luck is greater.
Moreover, the race to "instant payouts" and popularization of this among players of some "unscrupulous" affiliates and online casinos, made what is now almost everywhere instant payouts, no vagers on the deposit and withdrawal limits tend to infinity. And this means only one thing, the reduction of income of gambling affiliate and its partners in favor of increasing the income of services that provide payment solutions.
I wonder if they're happy with what they've accomplished? Dumping has never been a good thing as it was with online poker, which is on its last legs. In our example, this is no exception. And you can clearly see how everyone in the industry is losing money on it, except the paymasters, who are only too happy for it.
The average online casino lays down 20% to 40% of GGR for player payouts and bonuses. Let's take a merciful average of 25% of GGR.
This will leave a net profit of NGR:
100%(ggr) – 17%(games) – 12%(payments) – 12%(software) -25%(bonuses) = 34% GGR
It's not over yet! You don't think the admin fee feature in a gambling affiliate is for beauty, do you? ;)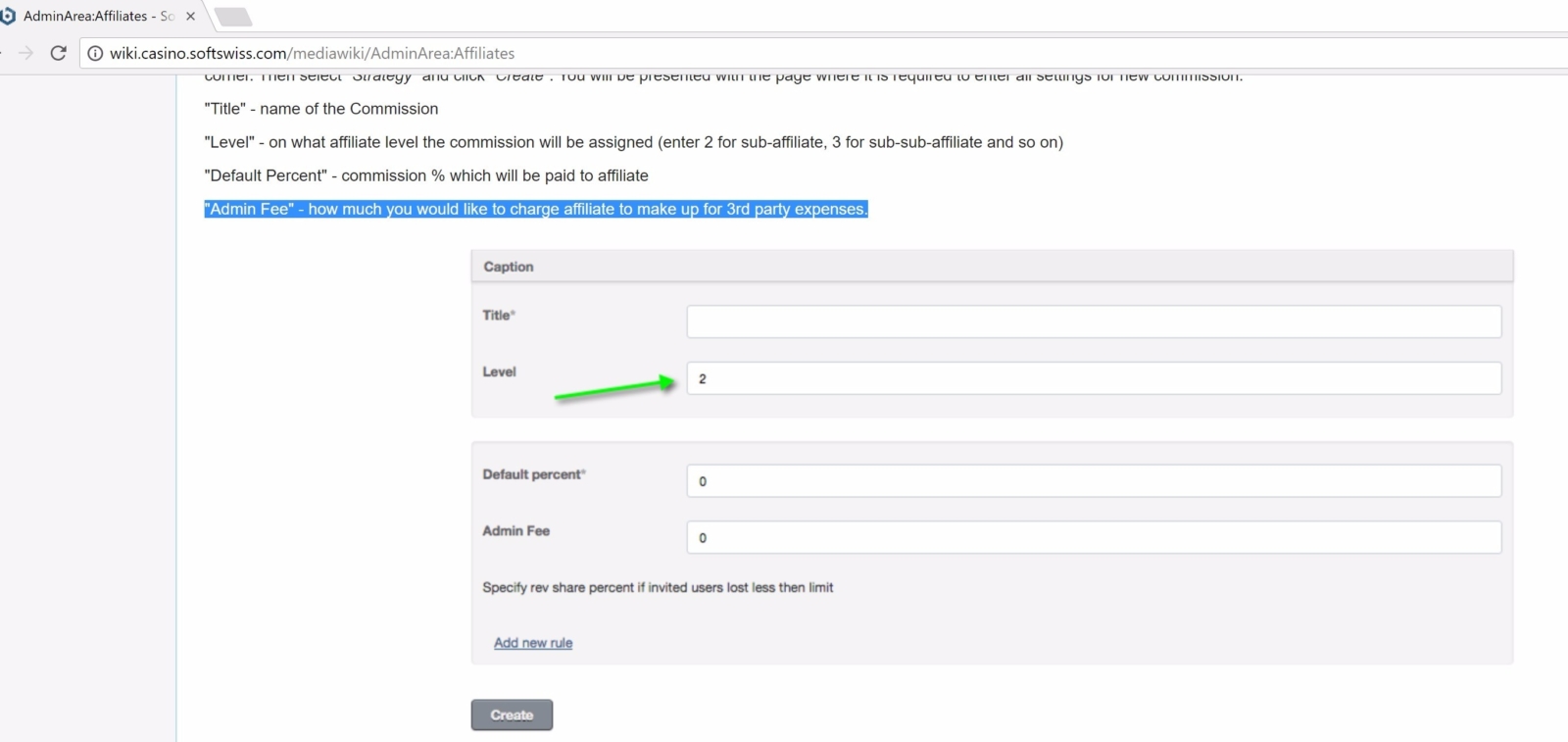 Source: http://wiki.casino.softswiss.com/mediawiki/AdminArea:Affiliates
And so, on average, the casino and affiliate are left with 34% of GGR.
Of course, it is also worth considering the special function Admin Fee. It allows an additional load of imaginary costs to the affiliate, thereby increasing the casino's profits. And, accordingly, reducing the income of the affiliate. Many software providers have such functions are in addition and for free. Some, as the saying goes, "have to order" that this functionality was open. They may be called differently, but all have the same meaning – to reduce partner's profits and increase casino's profits.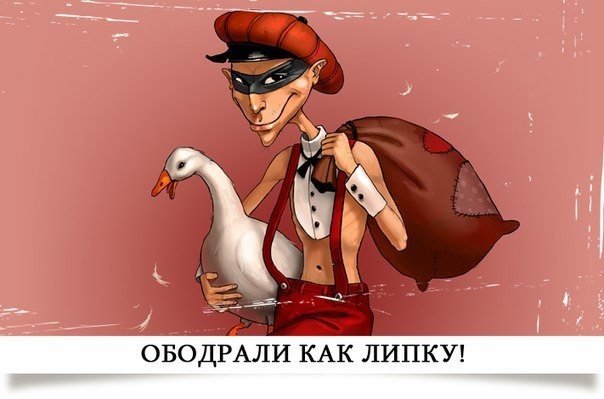 Let's sum up the intermediate results. About naive dreamers and the hopelessness of gambling partnerships.
And what I see is a lot of naive entrepreneurs, dreamers. Who have heard fables about "easy business", which from the start brings profit and pays off. They spend quite a lot of money to open an online casino, and that's an average of $50,000.
They get ripped off from all sides, in a complex business that is actually on the edge of an abyss. And in order to somehow cope and preserve their capital, they begin to deceive, expose various admin fees to affiliates. And sometimes they don't pay not only commissions to their partners, but also money to the players.
Here is an example of how the new wiracasino.com casino from SoftSwiss simply cheated everyone out of money. Here is an excerpt from one of the blogs on the Internet:
Of course, I understand that this is business and all that. But what kills me is the attitude of the software providers. They do not work by the win-win strategy, but by the strategy, as they say in common parlance, "to rip off like a rind. Making money only once, at the time of the sale of their software, which, moreover, is not of sufficient quality.
Everyone suffers from such a strategy: casino owners, affiliates, casino customers.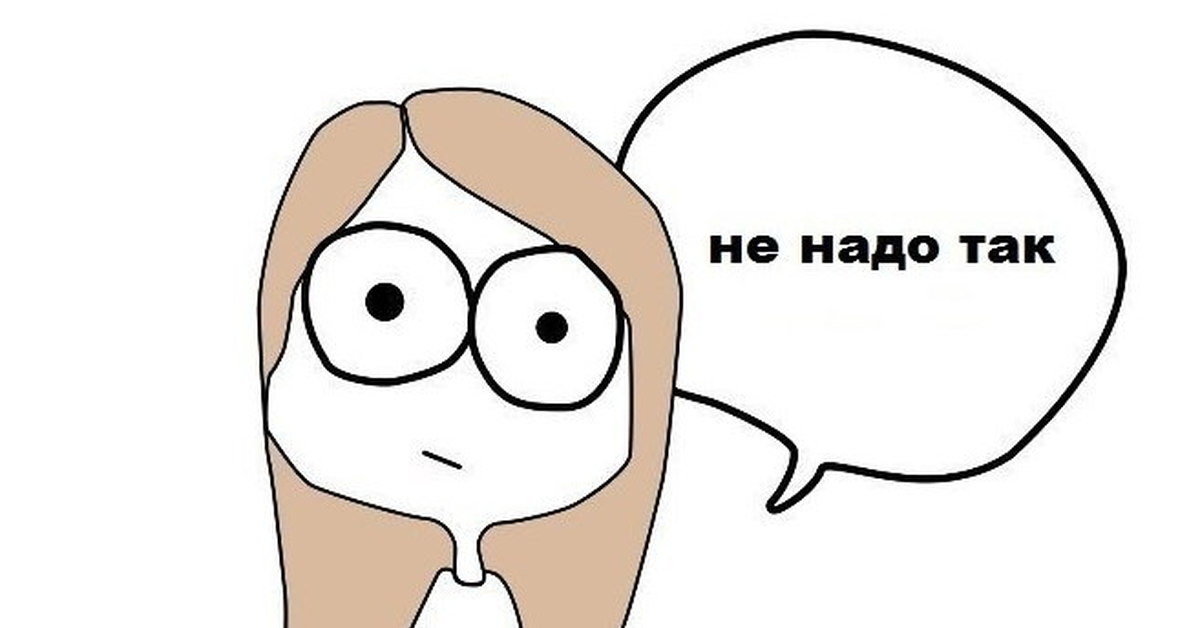 And again, let's take examples of gambling partnerships from Softwiss, where would we be without them?
For the first example, choose a casino on the same SoftVisa: SpaceCasino, their program starts at 30% of casino profits, and ends with 45%.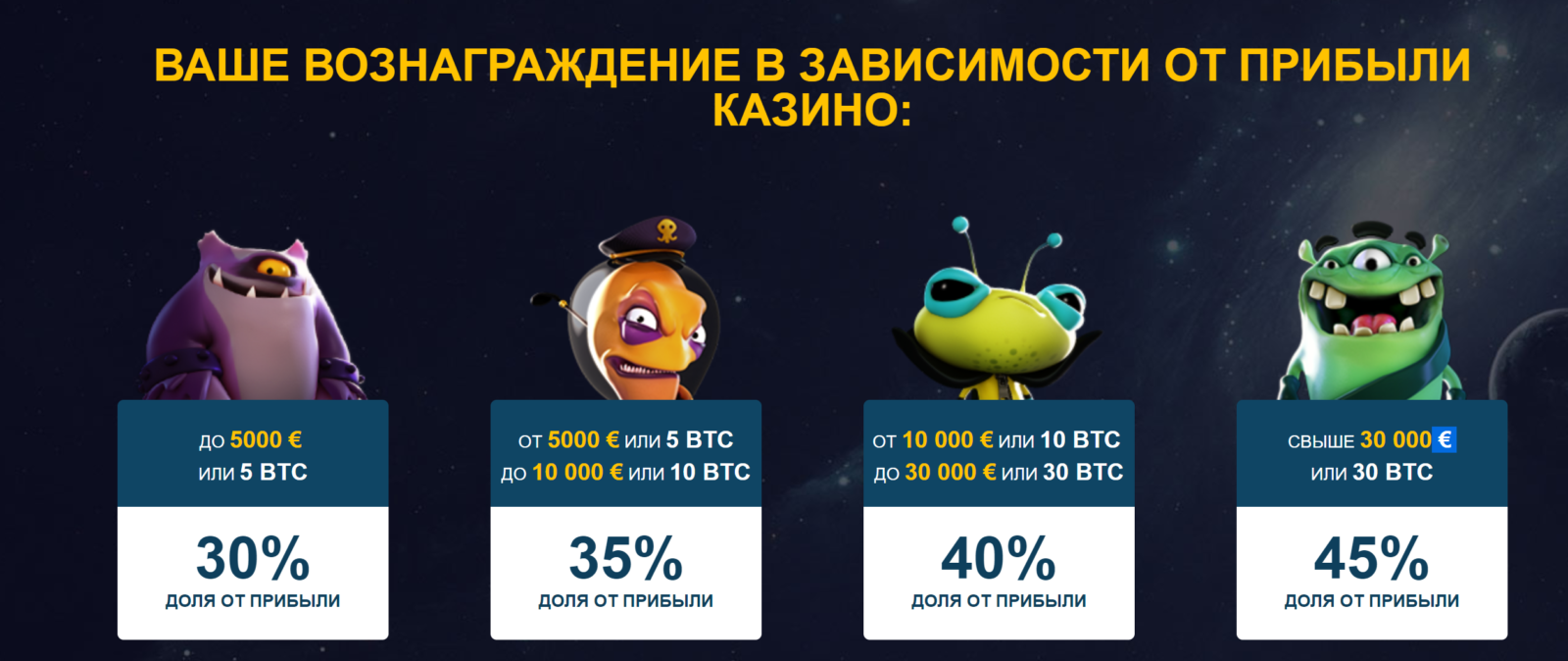 Well, consider the profits of a novice aff with this gambling affiliate: 34%*0.3=10.2%.  Yes yes, that's how much, 10.2% you'll get in the first stage, do you think if you keep pouring it will be better?
Let's pretend you've reached your climax: 34%*0.45=15.3%.
But do not forget that working by the "honest" rules gambling affiliate, you need to earn for the casino 30'000 €. And then you are waiting for the cherished 15.3%.
I'm certainly amazed at such offshoring for affiliates. Affiliate marketing is basically free money, deps, players, PR and advertising. Some will say it's catering to players, retentions, and stuff like that. Yes, but it's all factored into the revenue sharing.
And by sharing the profit fairly – and this is 50% of the income, and honestly calculated, without any "admin fii" and other nakrutok. You create a partnership relationship between the affiliate and the gambling affiliate. After which, the affiliate will be happy to drive traffic to you and make money with you. And will become your partner, not just another webmaster.
Just today, in one of the chats devoted to gambling – one of the webmasters shared his story of working with softwiz casino.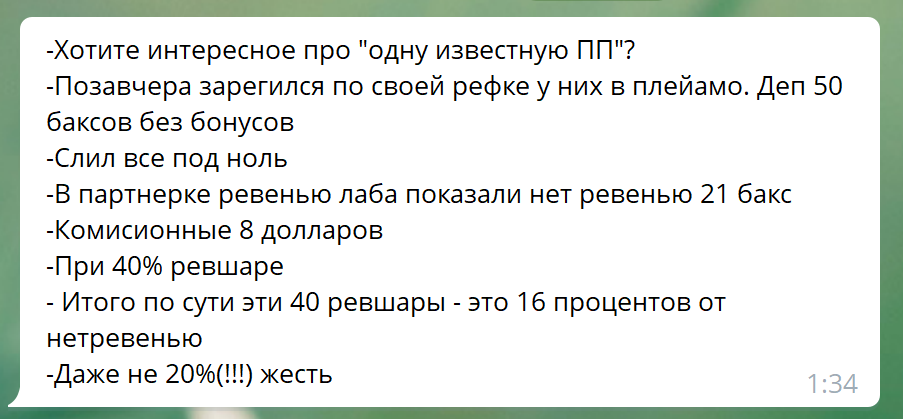 I think sometimes even 50%, with a high "admin fie" can be just a blur. Of course it is beautiful to see the "big" numbers of 50% or 60% or 75%. But in reality every such offer must be parsed. Then study and ultimately understand how much we will earn on it in a gambling affiliate.
Gambling Affiliate from EveryMatrix, rate 50%RS

That's how ridiculous the numbers are in affiliate programs from JewMatrix. It seems there is a profit, the casino has earned, and you have a minus. And then either "Admin fii" again, or they deduct all the funk (bonuses) from my commission, and so we live … And, despite the fact that seems to have made a lot of deposits, and people still lost money in the casino, but I ended up with -7406 rubles commission. Well, at least the negative balance is not transferred :)

"Jewish" gambling affiliates are the ones that blackmail affs.
Most of all I do not like the so-called "Jewish" casinos, for example: energy.partners. If you look cursory, you are offered in their gambling affiliate in the first 2 months revshara in 50%, in the 3rd month 40%.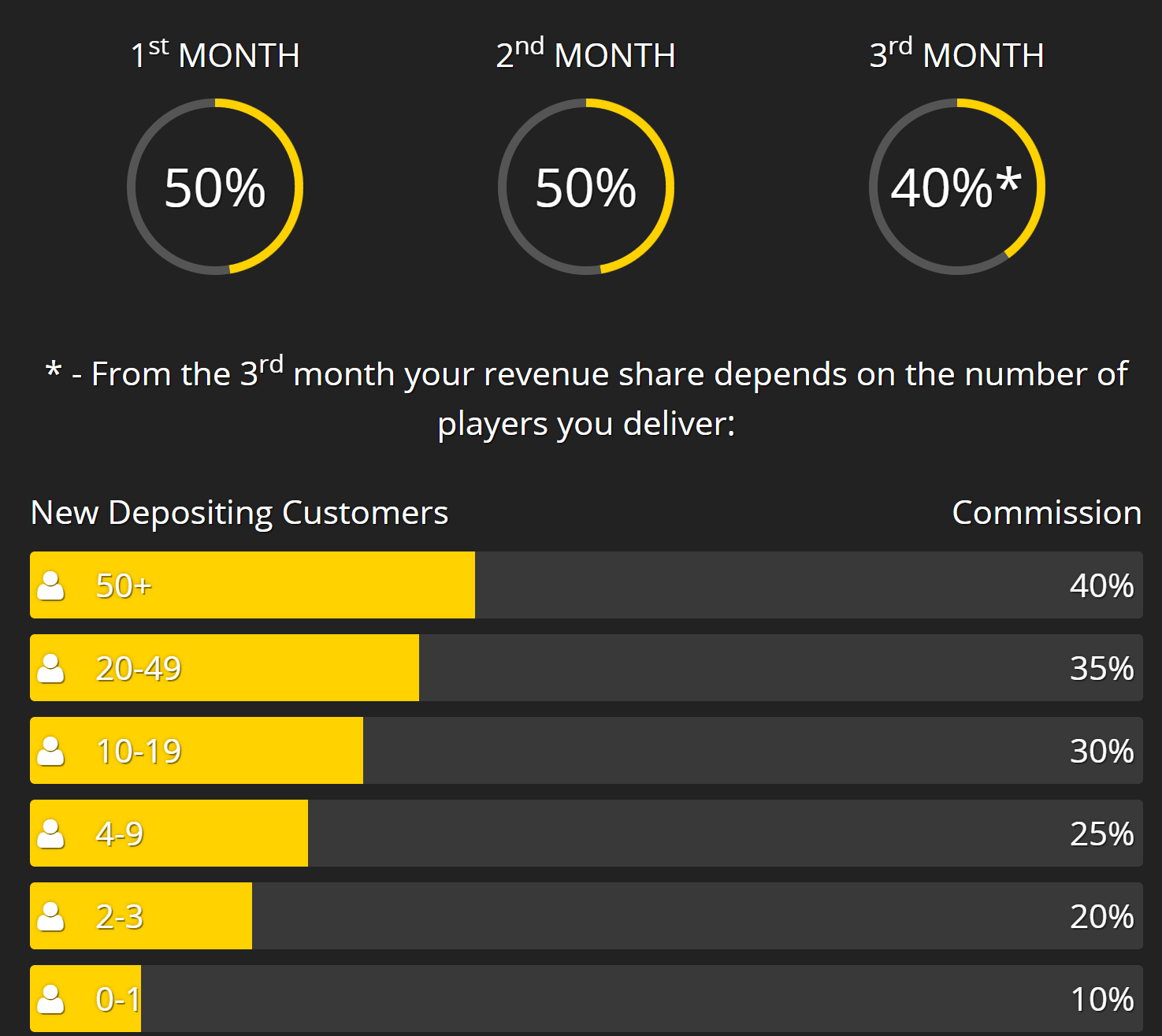 Sounds good, but from the 4th month onward your revshara can go down to 10%. And further, if you get hit by the RCN, it will happen as I call it: affmanent terrorism. Who will dictate you what and how to do (to put them in the top, like Christmas toys hang their banner on the site, etc.).
By the way, it's also infuriating that managers at these kazyavs, instead of discussing cooperation, want to, as they say, "get in your ass without soap. They always say let's try and then discuss a long-term cooperation plan. Or they pretend to be stupid aunt and try to cram the standard conditions as something "exclusive" and "cool".
The funny thing is that AM says I have nothing to lose. Every one of us here knows that gambling traffic is not only money, but also the lifeblood of the casino.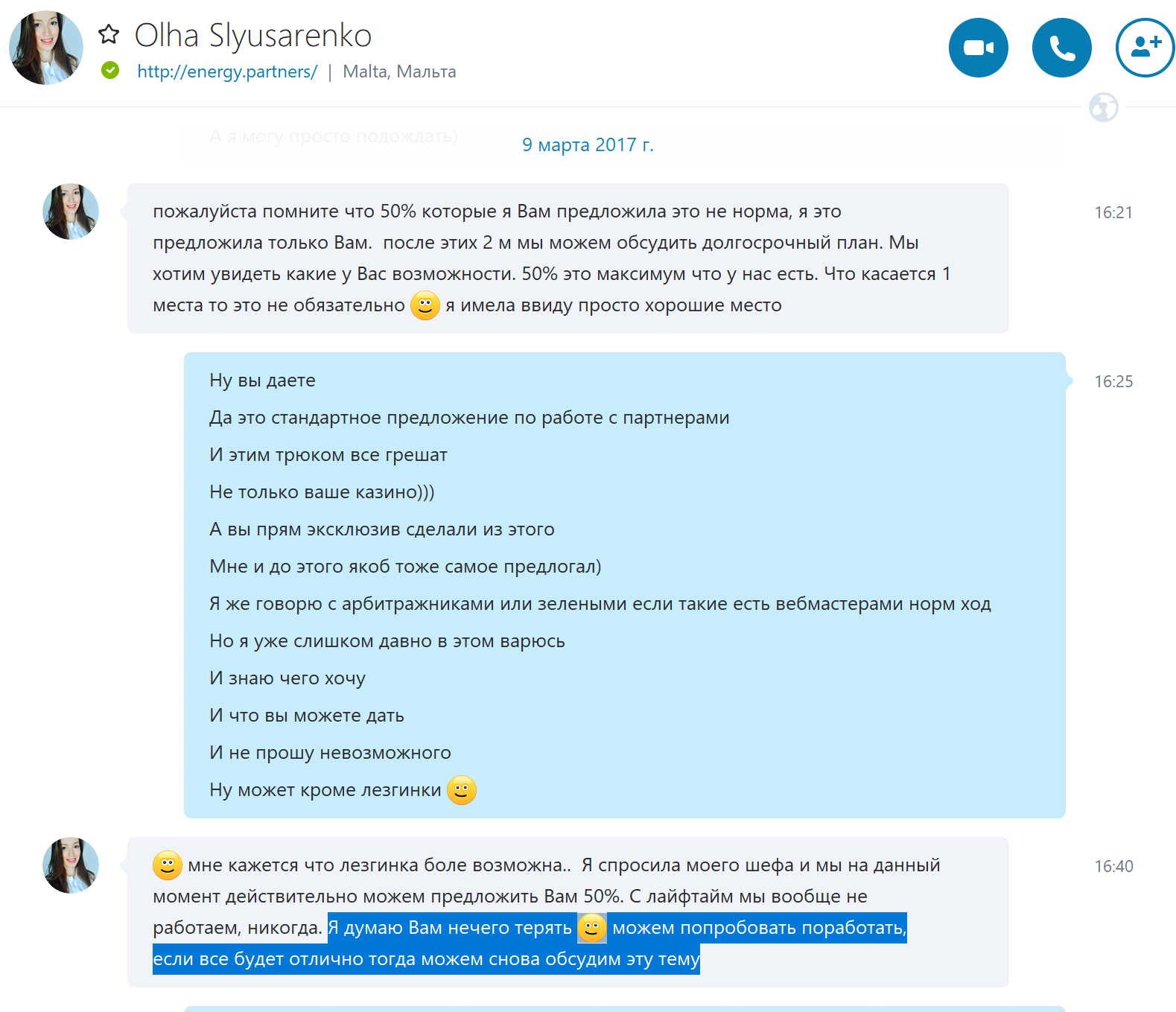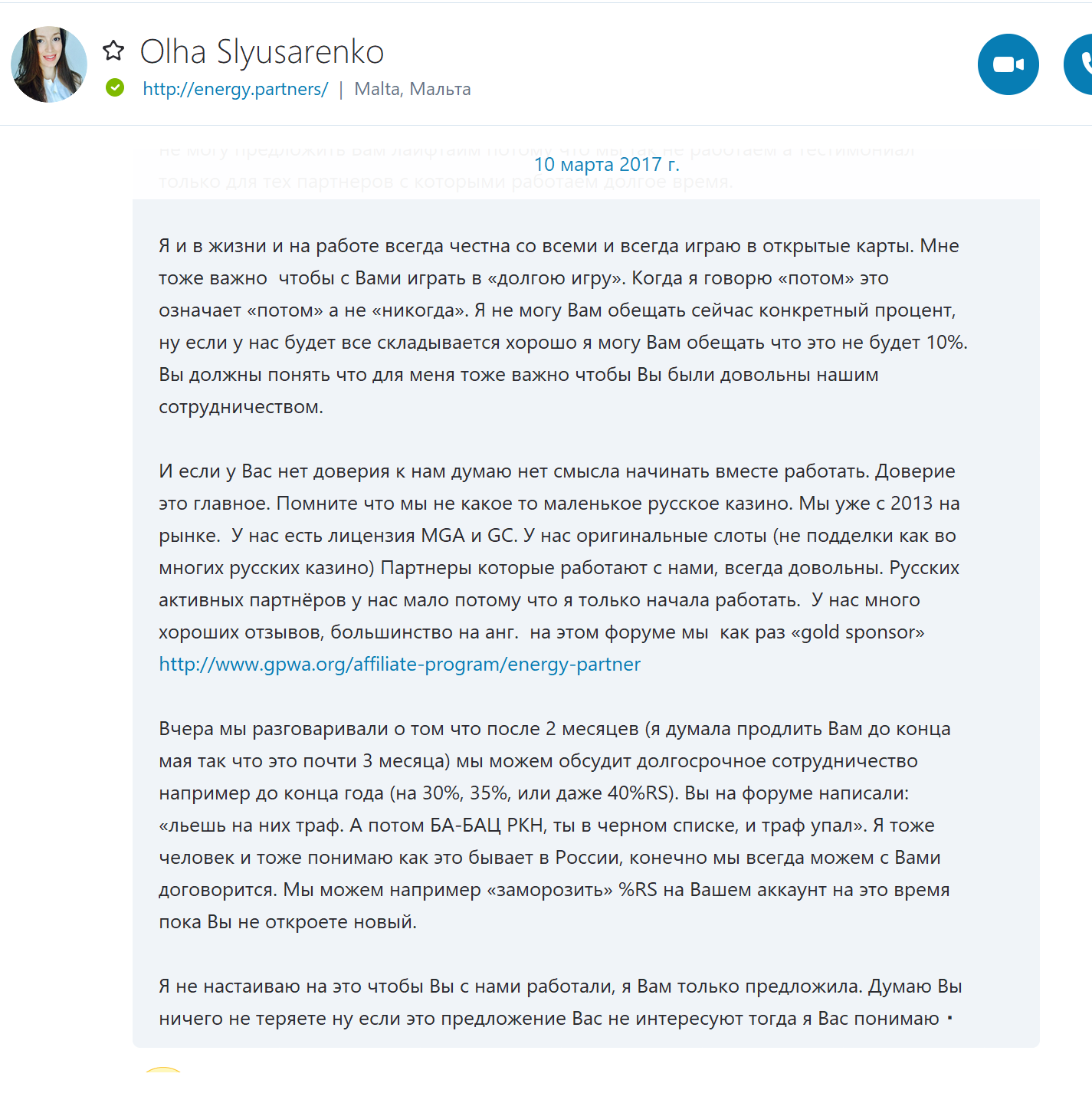 And when they write such things and start flaunting their licenses, size, and "trying" to push something, remember, you have the traffic in your hands. And you are the one who decides who gets it and who doesn't. Yes, now there is less of it, but do not forget that your traffic has not lost its value and importance. There will always be a worthy partner with whom you can work honestly and fairly.
What's this all about?
The point is that you should not fall for all sorts of persuasions of the manager "to try". His task is to get your traffic for nothing. Your task is to sell your traffic in the gambling affiliate, as expensive as possible, or at least fairly. Therefore, you need to properly assess which affiliate is in front of you, what kind of operator he has, what his expenses are. Read also the feature article about обман казиноand the consequences.
Our team at b2bslots.com is well aware of this. Therefore, we have the most loyal conditions for those who have decided to open a casino on our software.
We don't rip off our clients, but on the contrary, we help them develop. We believe in the win-win strategy and that long-term cooperation will bring much more fruit than the strategy of latent deception and robbery. Write to us and find out our fair, favorable terms and conditions for opening a turnkey online casino and gambling partnership. You'll ask "how is this possible?", the answer is simple: