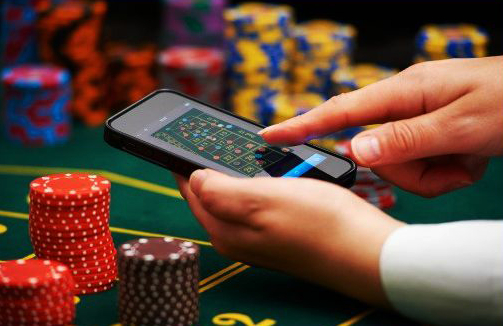 There are many mobile advertising tactics suitable for use in the field of gambling. When choosing a strategy, the client segment, niche specialization and the operator's budget are taken into account.
We've rounded up the most effective mobile marketing options in 2023.
Downloadable apps
With the help of this tool, the gambling operator gets the opportunity to embed advertising directly into the design of the application.
The most striking example is the advertising design of a downloadable Facebook product.
Advertising within the game
This method of mobile marketing involves the appearance of advertisements while playing on a personal gadget, from the moment the slot is first launched.
In-game advertising can be used in different ways: in the form of full-length videos, pop-up banners, ads that are displayed during the loading of a new machine or between rounds.
QR codes
A tool in the form of two-dimensional pixel images that are scanned by the camera of a personal device, ensure that the client is redirected to a related site.
An external resource may contain additional information about the product, game rules, ratings of participants, etc.
Mobile banners
Mobile banners are created by analogy with advertisements for PC, but only in a reduced size, which allows the user to comfortably view information on the gadget screen.
bluetooth marketing
In casino promotion marketing, this tool is used to send personalized ads and offers to user devices.
As a rule, these actions are purposeful and they are aimed at a permanent, loyal audience.
Voice advertising
The marketing tool is a comprehensive solution that includes the use of automated call algorithms.
A feature of voice advertising is the complete freedom of action of a potential client, who independently decides to listen to the ad in full or interrupt the call.