Frequently Asked Questions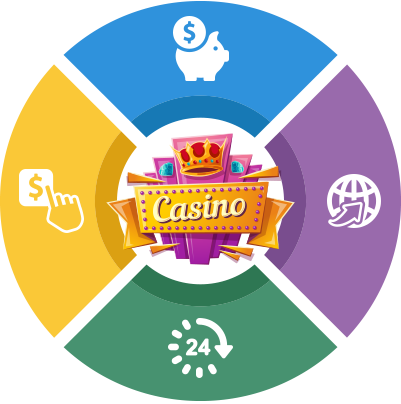 Approximately how long does it take to integrate your games via API ?
Usually, it takes between one week and one month. The fact is that it is your technicians who do the integration. Some are quicker, others slower. We provide comprehensive assistance and advice to ensure that the integration goes as quickly as possible.
Do I need to rent a server or host your games?
The games are a cloud solution, so all the data is stored on our servers. Therefore you don't need to incur additional costs related to hosting or renting a server.
Is your game content available for mobile devices?
Yes, our slots are based on html5 technology, but they also have a special mobile interface. That's why they work on Android, iOS and other systems and are supported by all mobile devices.
Is there a client admin panel?
Yes. Detailed instructions can be found a little higher up in this article.
Do I have to pay for technical support?
No, technical support as well as updates are completely free.
Which currencies are available?
More than 250 types of fiat money and cryptocurrencies have been added to the system. If you don't find one you need, please email us and we will add it to the system.
What languages do you support?
Russian and English as far as the control panel is concerned.
Is it possible to see the demo version of the games?
Sure. View the games, and play the demo version here: https://b2bslots.com/casino-games/games/
What are the terms of cooperation on the games?
Free connection. Rental cost is 8% of GGR minus bonuses.
How much does it cost buy a casino у Вас, with the games already connected?
The price for each customer is calculated individually. If you are a guru in online gambling, a free opening is also possible. Find out what the cost is for you by writing to us in the form below.