Casino Case: "+53% to Casino Profit in 5 months on Mobile Solution alone"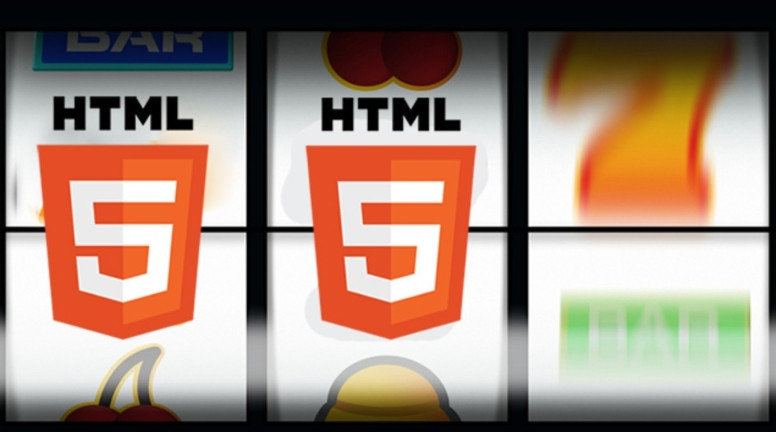 The baseline data was as follows:
The casino has been in operation for more than 10 years.
The Casino platform was written to order. It is regularly updated and updated by the in-house programmers. It has a fairly modern functionality. It works in php.
Features: Bonuses, Jackpots, Tournaments, Loyalty Programme
All games are proprietary and run exclusively on Flash technology
Number of games 55
Not adapted for use on mobile devices in any way
First reaction: Sceptical, "I don't want to share!"
Initially, the owner was extremely sceptical about working with us and integrating our games. "Why would I give part of my profits to someone for having the same games? Players are playing the same games anyway. Why should I make money for you? " he used to say. And he is absolutely right, because it is not him but our decisions that should make money for him in the first place.
Our new tailored offer for business needs. 100% hit
We offered a partial integration solution. All his flash games that work on the destop (PC, computer) we leave and do not touch. But if a casino client comes from a mobile device, he gets to our html5 games with a mobile interface.
On the one hand we do not pretend to share his old earnings from the de-stop games, on the other hand we only charge for the new revenue from bets made using mobile devices. In simple terms, the owner has nothing to lose, but only to gain additional profit.
Given that we do not charge a flat fee for connecting our games. And the royalty is paid upon completion of the accounting period, which means that the owner wins from all sides. But we've decided to melt his doubts completely and sweeten our offer with a promotion: "First 3 months of operation royalty = 0%!
Consent to work together. Starting work
After that, within two weeks we adapted the landing page of the gambling hall, and carried out integration of our games via API. We added exactly the same number of games as in the desktop version of the casino: 55 slots optimised for mobile devices.
This was the beginning of the modern history of the casino, which, although late in the game, began to take players using mobile devices.

Statistics, Analysis and Conclusions from the first 5 months of operation
Now let's look at the dynamics. We will take 10 days over 5 months – February-June 2018.
RTP of games in this example: 96%
So without further ado, statistics in the studio: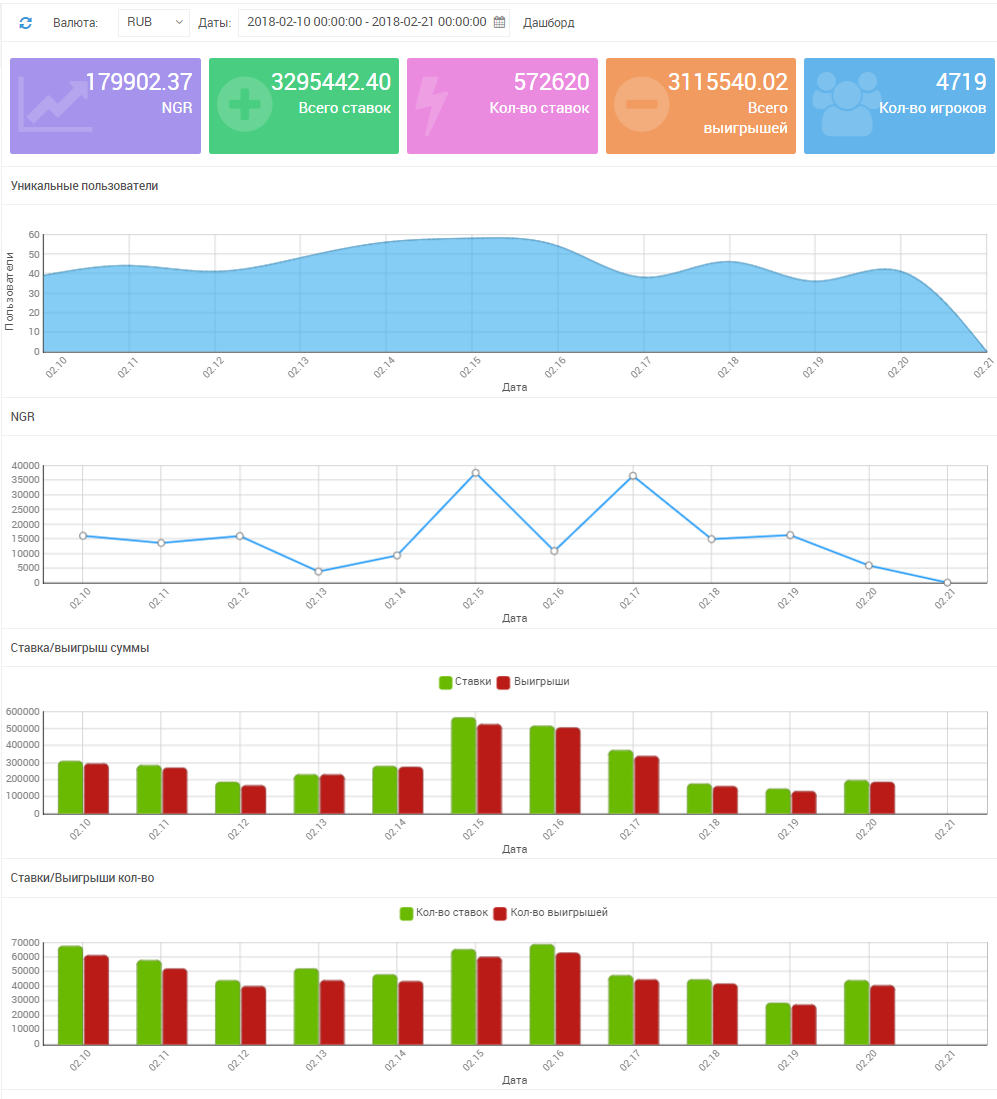 For 10 days in February:
Number of rates: 576260
NGR: 179902
Total Bet: 3295442
Total Win: 3115540
RTP (Fact): 94,54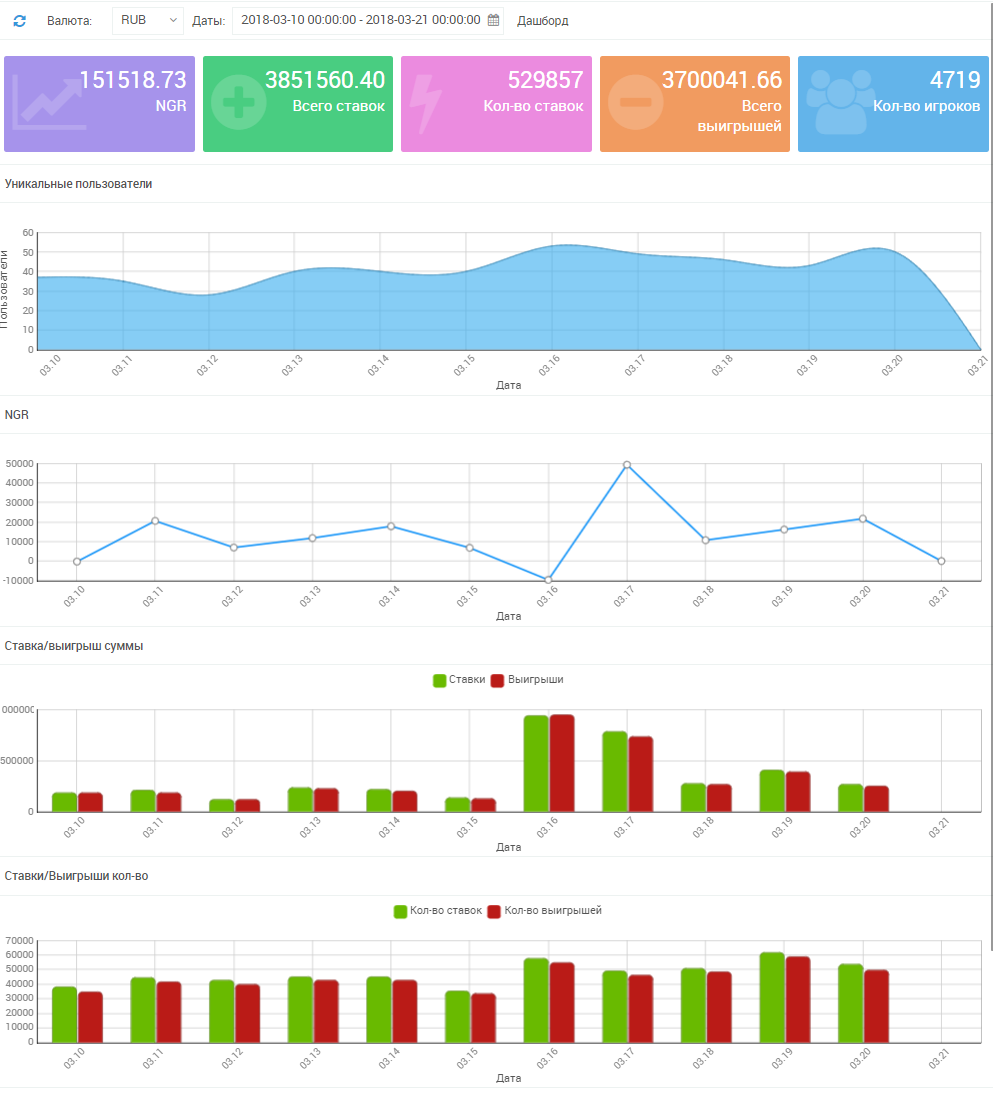 For 10 days in March:
Number of rates: 529857
NGR: 151518
Total Bet: 3851560
Total Win: 3700041
RTP (Fact): 96,07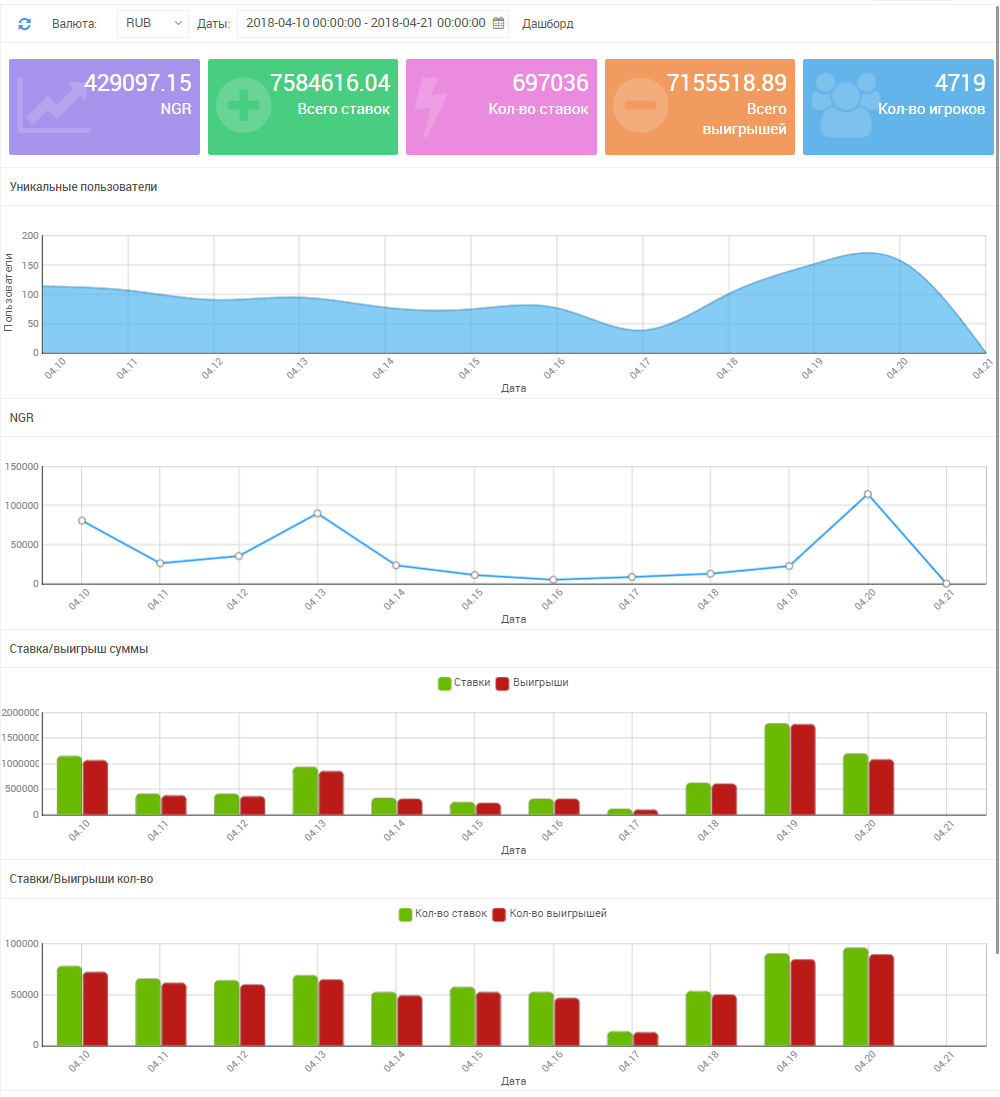 For 10 days of April:
Number of rates: 697036
NGR: 429097
Total Bet: 7584616
Total Win: 7155518
RTP (Fact): 94,34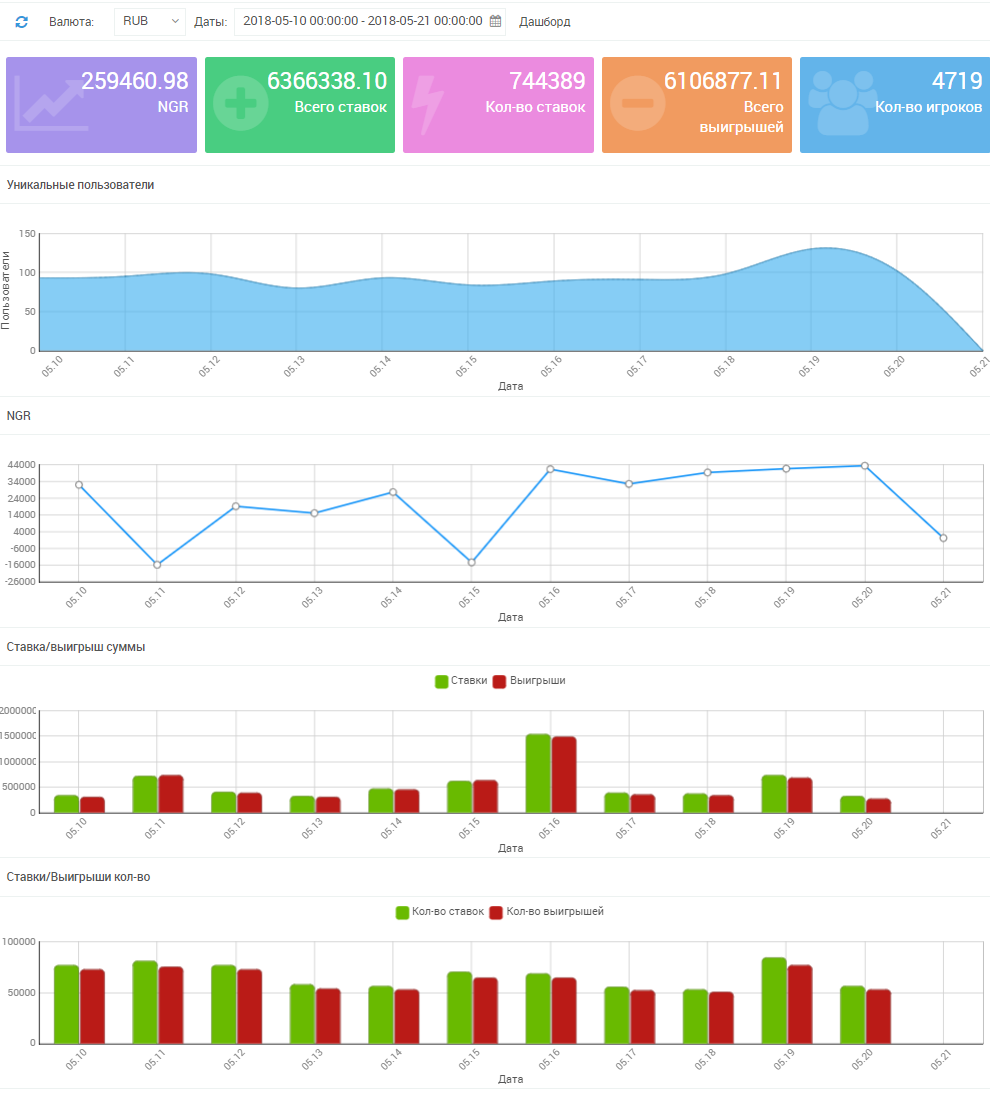 For 10 days in May:
Number of rates: 744389
NGR: 259460
Total Bet: 6366338
Total Win: 6106877
RTP (Fact): 95,92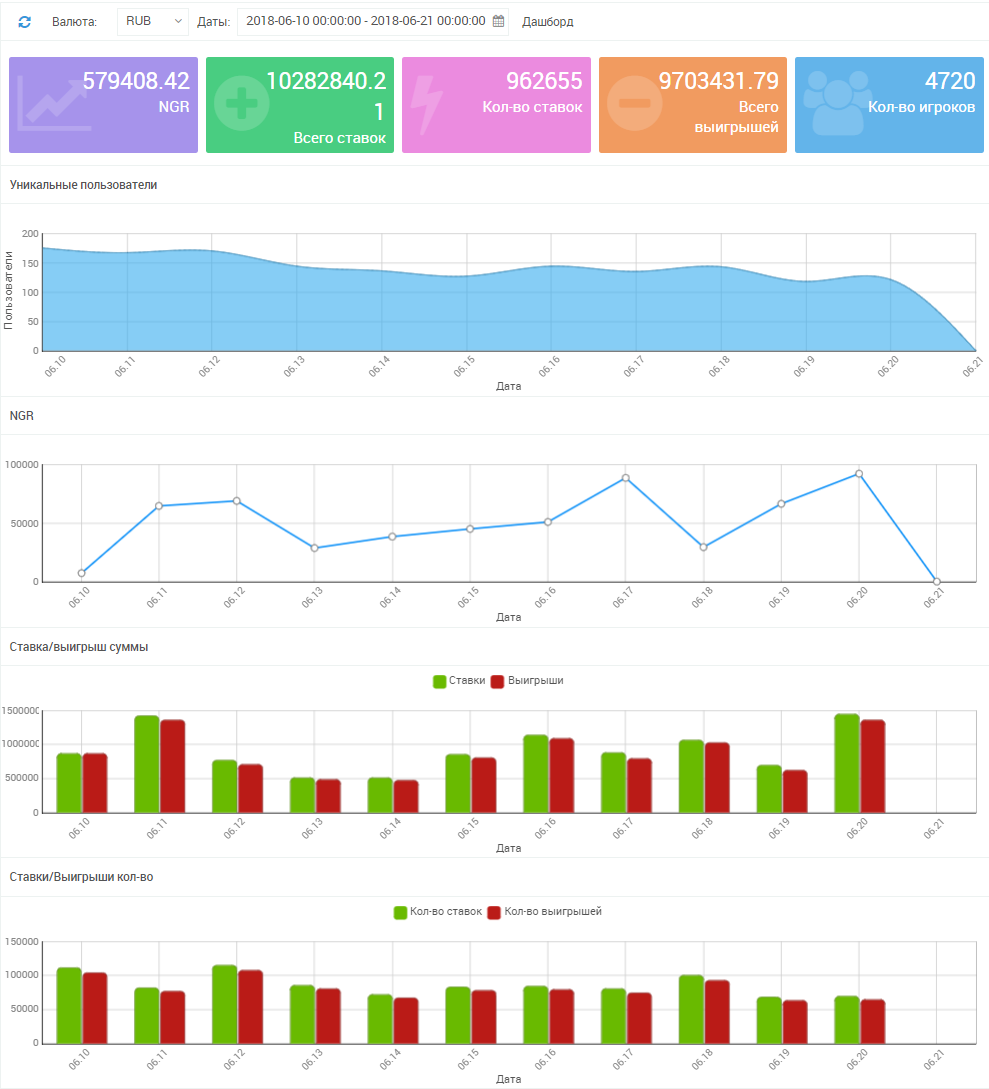 For 10 days in June:
Number of rates: 962655
NGR: 579408
Total Bet: 10282840
Total Win: 9703431
RTP (Fact): 94,37
Let's summarise the results. Let's calculate the overall trend over 5 months.

The table shows that for 5 months, relative to the first month, February:
The number of bets increased by 67.05%
The amount of bets increased by 212.03%
NGR increased by 222%
After debriefing with the owner, total casino profits, due to the mobile solution, increased by 53%(!!!).

The client is happy with the results and does not want to stop there
The owner was very pleased with the cooperation with us. He said that he didn't expect such an increase in profits from a mobile slots solution, even though the influx of new players was negligible. It's always nice to receive compliments and praise, especially when it's well deserved.
Since June the decision was made to expand the gaming content in the casino. The owner wanted to add our entire pool of games to the casino, both the mobile version and the de-stop version of the games.
In doing so, the interests of everyone were taken into account. Now the owner's flash games are output first, and they account for most of the destop traffic.
Now this casino not only competes with other players on the market, but also ahead of many others in quantity and quality of gaming content provided.
And considering the fact that we add 1-2 games a week to our html5 slots pool, and they automatically appear in all our partner casinos. This results in our affiliates being more competitive. Players don't get bored with the monotony of game content. And the casino always has an extra informative reason to remind themselves, and invite them to visit, the new and still hot slot.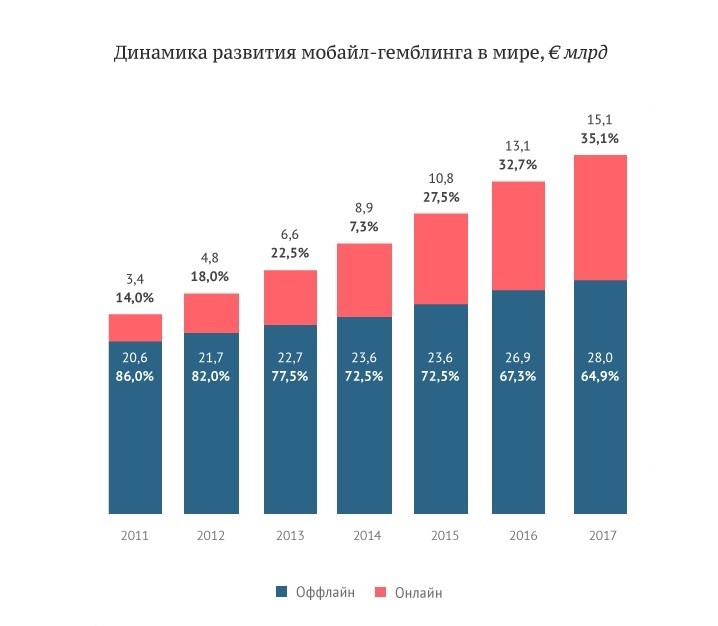 That's how, from scepticism and denial to love and profit, we went hand in hand with one of our clients.
We only get dividends when you earn, not the other way around. Therefore, for us, it is of paramount importance to increase your income. And we have all the tools to do that, just let yourself take advantage of them. We guarantee you will be 100% satisfied!
Would you like to do the same? Or do you think buy a casino? Email us and we will find the best solution for you!