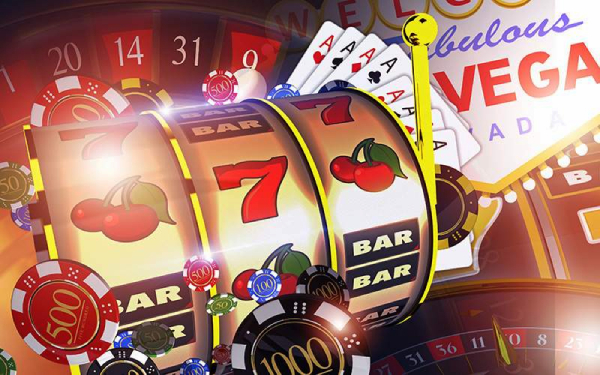 When developing a gamification scenario, it is necessary to take into account the main mistakes that novice operators make. Let's take a look at them.
First of all, digital promotion of an online casino should be guided by the needs of the target audience. It is important to remember that the same methods can work differently in different regions, that is, in one place they show efficiency, and in another, on the contrary, these same methods will be ineffective. Therefore, at all stages of the implementation of gamification, it is necessary to conduct an analysis.
To create a flawless gamification scenario, you need to follow these steps:
conduct a thorough analysis of the target audience;
collect the necessary data about gamblers;
define the specific objectives of the scenario;
create software;
predict the attitude of players to a particular method;
conduct regular updates to improve the effectiveness of gamification.
In the absence of qualified support in the development of a gamification scenario, mistakes can be made that can destroy the entire promotion strategy and create problems.
Let's designate the most frequent of them.
1.Focus on the competition
Of course, the competition can be exciting, however, it should not divert people's attention from the main thing. Because if all players are only concerned with reaching the top, then the content itself will be left without attention.
In order not to avoid such a mistake, the competition should be long enough so that both the beginner is not disappointed due to poor initial results, and the experienced player also has a chance to win.
2. Complex mechanics
An analysis of the behavior of players shows that when faced with difficult tasks in the game, site visitors begin to get annoyed, reduce the playing time, or even leave the virtual casino altogether.
Therefore, it is better to abandon complex mechanics and simplify the rules so that gamblers can achieve better results with a sense of progress without irritation.
3. Too many awards
Rewards that everyone likes, give joy and satisfaction from the process of the game. However, if you constantly reward users, throw up points, bonuses, privileges, then with a high probability the users of your site will no longer take them lightly and consider them something special.
Rewards should be used to get users to make deposits and reward users for doing certain things. And if they will receive rewards for any actions, then how will you direct them in the right direction?
Stick to a simple principle. Select two or three actions that you want users to perform. By giving rewards to users for some special behavior, in this way you can encourage them to do what you want, what is most beneficial to you.
Undefined goals of gamification
If you can't give yourself an answer to the question: "What is the purpose of the game?", then with a high degree of probability, you will not be able to catch and engage your audience.
Remember the words of the Cheshire Cat in Alice in Wonderland: "If you don't know where you want to go, then it doesn't matter which way you choose." Therefore, in order to know in which direction to move, before implementing a gamification strategy, choose and set clear goals.
Let's designate the possible goals of gamification:
increased engagement;
changing user behavior;
stimulation of creativity;
increasing user loyalty.
With a clear plan, you can manage the mechanics of the game, make the game "live" and make changes and updates in time.
Lack of motivation
If people are not getting involved in your gamification project, then they are not motivated.
To keep users interested and create conditions that motivate you to play, you must imagine yourself as a gambler and answer the question: "What attracts me to this game?" It will be ideal if you can give at least five answers to this one question.
For players, the following factors are good motivation:
Respect. While in the game, everyone needs a sense of respect and positive evaluation of other people. In fact, people often get involved in something to gain recognition.
Self-realization. This feeling motivates the user to discover and fulfill their potential to complete the process.
Real chance to win. If no one ever wins at your casino, you can be sure that it will not last long.
Our company offers the services of qualified specialists who will help you develop the correct and strategically correct gamification scenario. And in order to stand out among competitors, thanks to a unique advertising approach, use the turnkey casino service.