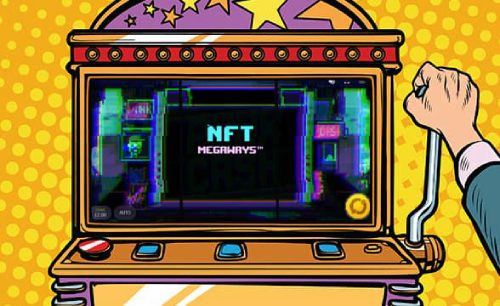 Revolutionary online NFT casinos have their own characteristics that distinguish them from the usual virtual establishments.
Use of non-fungible tokens
On a gambling site, NFTs can be used for various purposes, ranging from unique interface elements (icons, avatars) to cumulative bonus programs.
In most cases, tokens are presented in the form of NFT games, such as:
slots;
action fun;
desktop entertainment;
poker;
shooting games.
P2E content is based on Play-to-Earn technology – "play to earn".
Conducting NFT transfers NFT is used as a unit of account, instead of fiat currency (US dollars, euros, Norwegian kroner), cryptocurrencies (bitcoins, ethers) or together with them. While bets and winnings in the casino are often calculated in fiat units, cashback is credited in NFT assets.
There are projects that only work with non-fungible tokens.
Installation of a modern payment system
In order for an operator to be able to manage NFT assets, he will need a reliable blockchain wallet for collecting tokens and well-known cryptocurrencies with a virtual storage linked to an online casino.
The list of popular NFT wallets includes:
Coinbase;
AlphaWallet;
TrustWallet;
"Megamas"
and others.
Entrepreneurs can connect traditional payment methods to the casino: Visa, Mastercard, Google Pay, Apple Pay and others, and financial modules will provide convenient currency conversion at a loyal rate.
6.Integration of KYC module
Know Your Customer KYC protocols are used in all licensed casinos, regardless of the type of currency they work with. NFT projects are no exception, in which, during the initial registration of a user, the program requests the gambler's personal information (name, age, email address). Further, on the basis of data consolidation, the gamer is automatically checked each time he visits the gambling site.